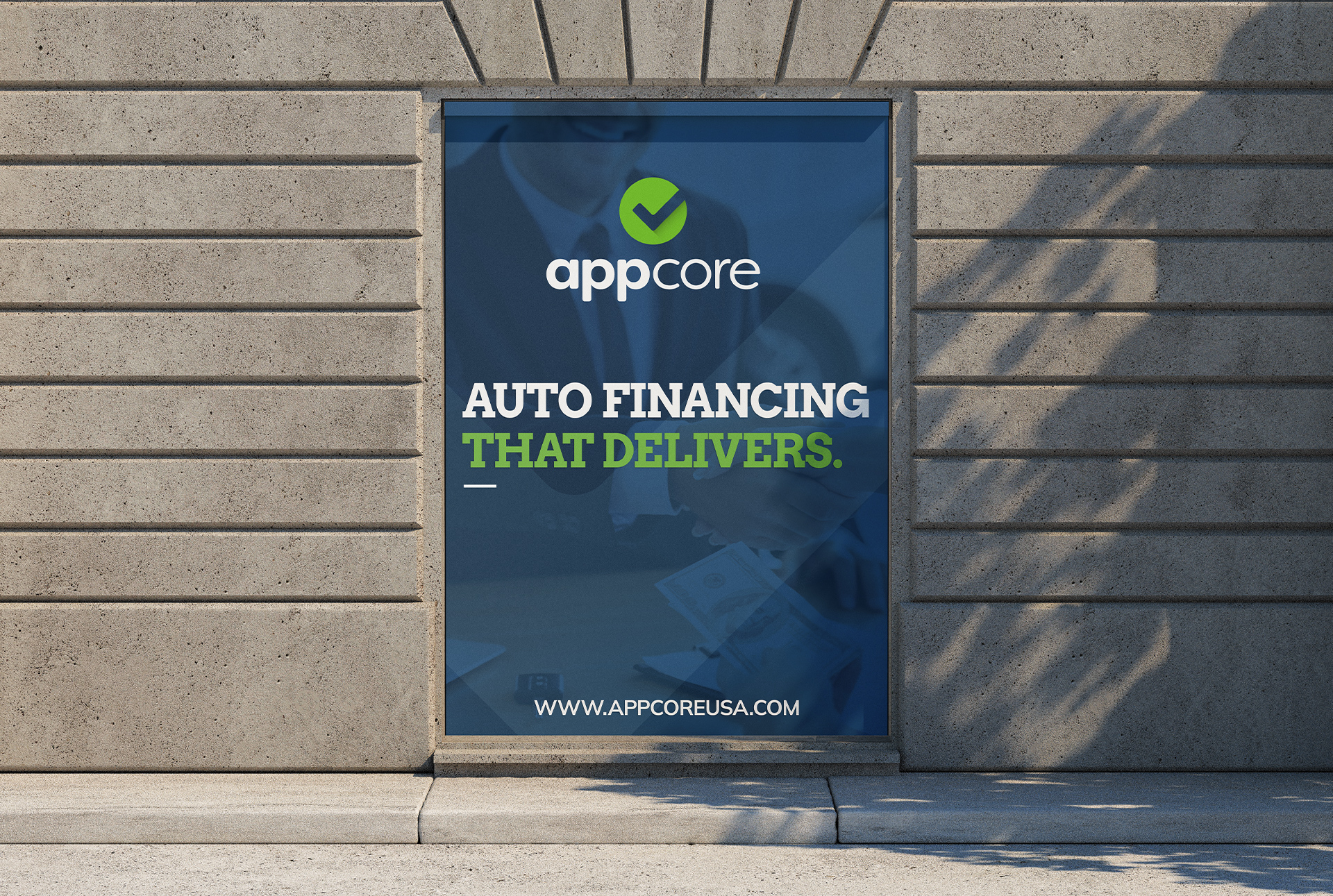 PROJECT
Logo Design & Brand Assets
Using Design to Overcome the Stigma of Progressive Auto Finance Brands
Logo Design & Brand Assets
AppCore is a tool for automotive financing. They aim to provide a way for automotive dealers to sell cars to all borrowers via a process where, instead of selling a vehicle to your shopper through financing that you need to arrange, you wholesale it at retail price to AppCore instead. AppCore then obtains financing for the buyer through their network of banks.
Our (Cuneo's) mission was to help AppCore become the brand it deserves to be, increase their business, expand the B2C sector by bringing solutions directly to targeted consumers, and create a brand that allows AppCore expand the entire business outside of current regional presence (MN, WI, ND, SD, IA).

Challenge
How can we make a financial tool involved in the automotive industry be trustworthy and dependable? How do we overcome the stigmas embedded into the industry and denote a symbiotic relationship?
Outcome
A strategic rebrand—logo, tagline, messaging, signage, website, collateral, stationary, and brand Power Point—that positions this tool to be helpful, trustworthy, problem-solving, and easy.
Developing the Strategy
Over a 3 month sprint, the Cuneo creative team and myself (Senior Art Director) executed a rebrand for AppCore from the ground up. We covered everything they needed to hit the ground running—a modern logo, clean inviting design, powerful messaging, a slick website, beautiful new stationary, and an extensive marketing plan.
Cuneo's creative team sat down with the CEO's John and Beth Styrbicki to understand the brand as it stands, where they hope to see it in the near future, and the intricacies of the process. I helped facilitate multiple workshops with the creative team to surface the challenges, define a clear path, and develop the new and improved AppCore brand.
In the process, we prioritized the needs and goals of AppCore and its customers. This was embodied in the entire brand identity design and marketing plan.


Two Very Different Audiences
AppCore serves two customers; consumers and dealers. It's the tool that dealers need to help them when they are understaffed, overworked, and just isn't getting enough sales. At the same time, it is a saving grace for the subprime consumer to easily buy or sell a car. To better understand the markets, we developed some audience profiles for each to be our compass through the ideation and strategy process.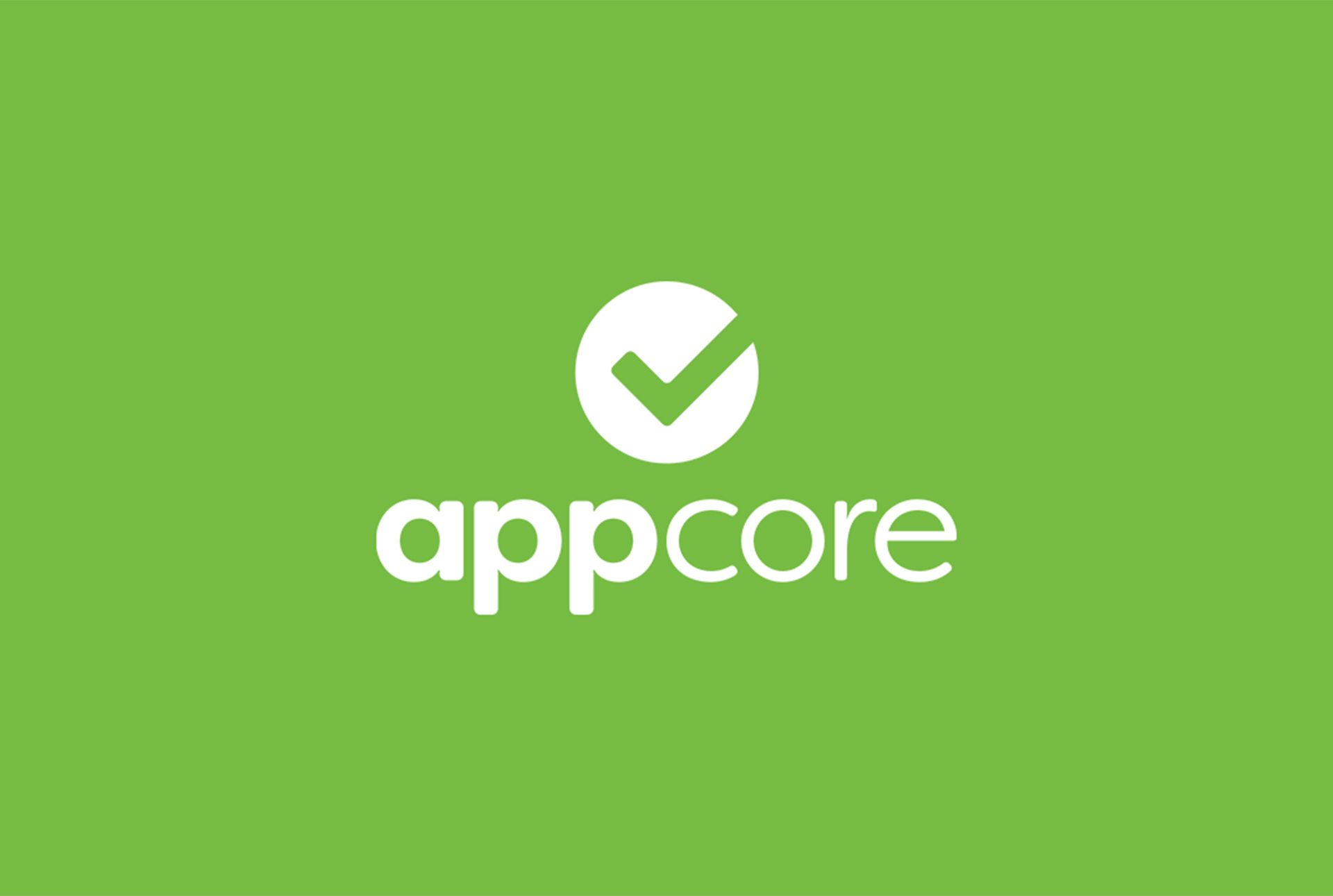 Design
We had to approach the design process very carefully since creating separate brands for each audience wasn't an option.
The typical consumer in the automotive industry doesn't trust the typical automotive dealer. And almost all dealers don't trust auto finance groups. With this as our main obstacle, we set out to solve the common denominator and focus on the universal AppCore principles.
This quickly formed into the design, messaging, and presence for the AppCore brand and was applied across all touch points.